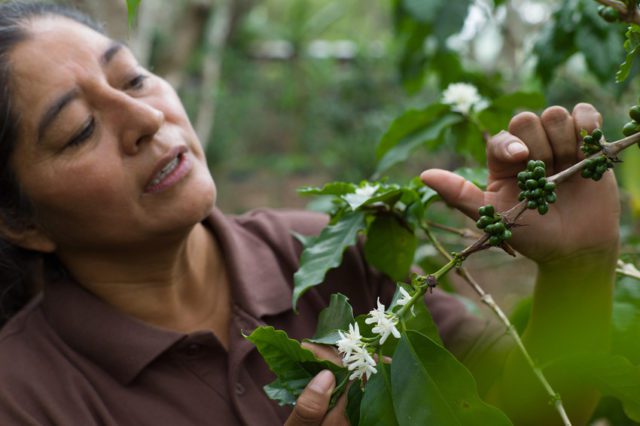 MILANO – L'inverno di febbraio invita a farsi una tazza fumante di caffè e non solo: perché non intraprendere un vero e proprio viaggio iniziativo al mondo del chicco? Partendo da uno dei Paesi in cui viene prodotto, per conoscerne i segreti d'origine direttamente in Honduras. Una delle tappe di Coffee Origin Trips, insieme a Rwanda/Burundi, Brasile, Sumatra; Peru, Costa Rica e Etiopia.
Coffee Origin Trips viaggia in Honduras dal 13 al 22 febbraio
L'iniziativa ben descritta sullo stesso sito online, comincia con un luogo particolare, interessante per formare la propria cultura sul caffè, che ha richiesto tempi di preparazione prolungati. Ma ora ogni cosa è sistemata per la partenza di tutti coloro che amano la bevanda al punto da volerne conoscere ogni aspetto.
Il programma nel dettaglio
Di seguito è possibile consultare i particolari organizzativi che riguardano il viaggio nella pratica, tra location, spostamenti e orari.
Wednesday Feb 13, 2019
Meet and transfer from the airport to the hotel.
Meet for Welcome dinner at 6:30 p.m. Reservar el Hotel Copantl noche del 13 de feb. Description of Hotel in San Pedro sula for the nights of 13.02.19 AND 22.02.19
The Hotel in San Pedro Sula has air conditioned rooms. http://www.copantl.com/
Includes: Breakfast, internet, local phone calls, 24 hour security, 5 tennis courts, semi-Olympic swimming pool, gym, steam bath, jacuzzi and sauna.
Thursday Feb 14, 2019
7:30 a.m. breakfast and departure for Peña Blanca on the side of Lake Yojoa
https://www.google.hn/?gws_rd=cr&ei=gb4VMf3JsSSgwTM_IKYCw#q=lago+de+yojoa+honduras a
beautiful sweet water lake surrounded by high mountains where coffee a large of Cup of Excellence awarded farms are located. Accomodation in the Hotel Las Glorias and transfer to IHCAFE's training center ("La Fe").
Visit of the Training Center and presentation of IHCAFE
Cupping of coffees provided by coffee exporters. 1:00 p.m. Lunch at the training center and in the afternoon after a short visit the waterfalls of Pulhapanzak visit of "El Cedral" at the time when coffee is being delivered to the wet mill for washing.
From El Cielito breathtaking views of the Lake can be enjoyed. One cannot help wonder if such beautiful views "inspire" the coffee trees to bear some of the best coffee beans in the country.
6:30 p.m. Barbecue at IHCAFE before going back to the Hotel for a relaxed evening. Reservar el Hotel Las Glorias noches del 14 y 15 de feb. HOTEL "LAS GLORIAS" – www.hotellasglorias.com
Friday Feb 15, 2019
7:30 a.m. Transfer for breakfast to IHCAFE's training center.
9:00 a.m. Presentation of COMSA (Café Organico Marcala)
10:00 a.m. Coffee Break
10:15 a.m. Cupping of coffees provided by coffee exporters, including many grown by members of COMSA, a producer-exporting firm with over 1500 members that mainly produce Fairtrade and Organic certified coffee grown in Marcala.
Some of their farms are also certified by UTZ and SMBC (Smithsonian Migratory Bird Center) 12:30 p.m. Lunch at IHCAFE's training center.
2:00 p.m. Afternoon visit of "El Cielito" a coffee producing area where many award winning farms of the first places of the Cup of Excellence competition are located. In that area we will visit the farm of Nelson Ramirez that is applying for the Rainforest Alliance certification. Nelson will host the afternoon coffee break.
The above video was shot in El Cielito, although not in Nelson's farm, but it's the same area of the mountain.
7:15 p.m. Evening: The famous Honduran "baleadas" for dinner at Café "El Dorao" and transfer to Hotel "Las Glorias" www.hotellasglorias.com
Saturday Feb 16, 2019
Check out and transfer for breakfast to IHCAFE's training center. Presentation of Cohorsil, a coffee producing cooperative located in the middle of the country. Many of
their producers have Rainforest Alliance certified farms; and continued cupping of selected samples provided by exporters.
Transport Lunch at the training center and travel to Santa Rosa de Copan (5 hours drive).
Upon arrival visit the dry mill and dinner at Inaginsa, one of the main local coffee exporters in Western Honduras. Accomodation at Hotel Caxa Real.
Sunday Feb 17, 2019
After breakfast visit and cupping at Coffee Planet's dry mill. Sandwich lunch and travel to Cocafcal (in Capucas) in the afternoon, visit the wet mill and other installations and dinner at Hotel Las Capucas.
Overnight at Capucas, at the Cooperativa Cocafcal which is located in the buffer zone of the Mountain range of Celaque, the largest rain forest reserve in Central America.
Monday Feb 18, 2019
After breakfast visit of Capucas continues in the morning, stopping at one of Aruco's farms where the group can possibly have the experience of picking coffee cherries and later in Aruco's dry mill see how sundrying in patios is done in big volumes. A light lunch or snack will be hosted at Aruco's.
Then drive to Santa Rosa for dinner and overnight. Hotel Elvir– (in Santa Rosa de Copan).
Tuesday Feb 19, 2019
Breakfast at 7:30 am, and drive to the world famous Ruins of Copan. with a stop at Finca Santa Isabel for a coffee tour and lunch before arriving to the town of Copan Ruinas.
Register in Hotel Marina HOTEL MARINA COPAN –IN RUINS OF COPAN (For the nights of 19+20 Feb) www.hotelmarinacopan.com in the afternoon visit the Aviary (www.macawmountain.com) Dinner at Nia Lola.
Wednesday 20, 2019
Breakfast and full day visit of the world famous Ruins of Copan and the Sculpture Museum (light sándwich lunch). That evening cocktails at sunset and dinner at a restaurant to be designated either in town or in a nearby Hacienda. If the restaurant is in town it will give the chance to buy very nice souvenirs.
Thursday 21, 2019
Breakfast and check out at 8:00 am from Copan Ruinas to San Pedro Sula. 11:30 am arrival in San Pedro Sula and registration at the Hotel where the group can have lunch or decide to go for a typical Caribbean style seafood lunch. Visit in the aftenoon of the Quality Center of IHCAFE.
Return to Hotel. Farewell dinner.
Friday 22, 2019
Transfer to San Pedro Sula´s airport.
Cost of trip with hotels meals and transport, entry to ruins; flights NOT Included – 2000 euros